What are GCMS Notes and how do you request them? – The wait time for a Canada visa application (temporary or permanent), before receiving a decision, can vary from a few weeks to several months. It can therefore become nerve wracking to not be able to know the progress of the application and to know if there are any problems with it. Others receive a refusal on their application, and cannot know the details that led to the decision.
The only way to know the most detailed information of an application is by requesting GCMS Notes. Below is a complete guide to understanding what they are.
Table of Contents
What is GCMS?
GCMS (Global Case Management System) is a software system used by Immigration, Refugees and Citizenship Canada (IRCC) to process immigration and citizenship applications. GCMS is a single integrated system designed to process applications both inside Canada and outside.
​The system contains a detailed record of each applicant's file, including correspondence to and from IRCC, documents received from the applicant, detailed notes from the officers reviewing the file, and other relevant information.
Before 2010, the system was split into two, called CAIPS and FOSS:
CAIPS or Computer Assisted Immigration Processing System was the computer system used by Citizenship and Immigration Canada (now IRCC) for application processing outside Canada. CAIPS is now replaced by GCMS which was introduced in 2010.
FOSS or Field Operations Support System was the system used by Canadian immigration officials as well as customs officials within Canada to process applications. It too has been replaced by GCMS.
GCMS Notes provide valuable information on the current status and future processing of your application for Canadian Visa cases such as Express Entry applications, tourist visas, Study and Work permits. It offers far more detail than IRCC's e-Client system. For negative visa decisions, the GCMS Notes contain far more detail than the reasons mentioned in the refusal letter.
The GCMS database also contains information on persons who are (or were) inadmissible as well as enforcement actions taken against them including inadmissibility reports, removal orders, warrants, lookouts, etc.
📣 The Canadian federal government pledged in the 2021 budget to spend $428.9 million over the next five years to deliver the platform that would gradually replace the existing Global Case Management System (GCMS). The new platform will launch in 2023 to improve application processing and provide more support for applicants. For a historical perspective see how long it took GCMS to replace CAIPS.
How will GCMS Notes help me?
GCMS used by Immigration, Refugees and Citizenship Canada (IRCC) is a single, integrated and worldwide system used internally to process applications for citizenship and immigration services. The GCMS Notes are the only accurate way of providing a detailed record of an applicant's file, including detailed notes on the progress of your application, your case history from the day you have applied for your visa which also includes officers' analysis, reasoning and notes of your file at each stage. Overall, it provides valuable information on the current status and future processing of your Canadian Visa application. If you are applying for Canadian immigration or have already applied, we encourage you to request your GCMS Notes. This information can be a valuable tool for understanding your case and for advocating for yourself more effectively. In summary GCMS Notes are helpful with the following;
Lets you know the status of your visa application
Lets you know if your representative is doing his/her job
Helps your prepare for interview and gather documents
Understand visa refusal reasons
Is it safe to request GCMS Notes?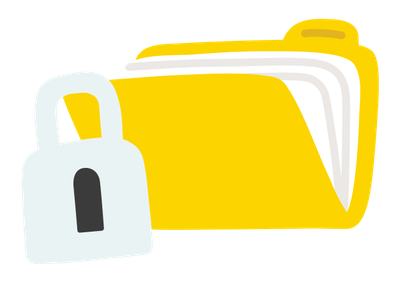 Yes, it is 100% safe, legal and a secure way to obtain information. It is stated by law that every GCMS order should be processed unbiased with no restriction and no negative effect on an applicant's situation. It means that any applicant can order GCMS Notes as many times as one needs it. In fact, it is the safest and easiest way of tracking of your Canada visa application status and also help you to prepare for an interview or have necessary documents ready for the upcoming processing stage.
The GCMS Notes are issued under the Access to Information and Privacy Act (ATIP). ATIP is a federal law that allows for access to information from any government institution. The Treasury Board Secretariat is responsible for issuing direction and guidance to government institutions with respect to the administration of ATIP.
Due to information security be careful from where you get GCMS Notes. You should get your GCMS Notes through a reputable firm which operates in strict compliance with the The Personal Information Protection and Electronic Documents Act (PIPEDA) and keeps your personal information secure. Read our Privacy Policy
Does ordering GCMS Notes delay visa file processing?
No, it doesn't have any negative effect on the processing time of your visa application. In fact, it can sometimes help to speed up the process by allowing you to identify any potential problems with your application and take steps to address them before your application is decided. Keep in mind that merely requesting your file from IRCC, CBSA or CSIS has NO influence on the processing of an application submitted to IRCC. See below for official statements from IRCC about this question.
Hi. The Access to Information and Privacy program is managed completely separate from other IRCC lines of business. The submission of an ATIP request has no influence on the processing of an application submitted to IRCC. Thanks!

— IRCC (@CitImmCanada) September 10, 2018
Hi. We do not provide tailored immigration advice over social media. Please note that requesting GCMS notes will not speed up the processing of an application.

— IRCC (@CitImmCanada) August 30, 2018
How long does it take to get GCMS Notes?
IRCC has 30 days to respond to a formal request for GCMS Notes. However this period may be extended if;
the request is for a large number of records, or
the officers have been overloaded with the number of pending requests.
What is the best time to order?
If you have not received your Acknowledgment of Receipt (AOR) then your GCMS Notes will probably not have been created yet – in which case the GCMS Notes will come back blank. So its best to request GCMS Notes when you receive your AOR. However, sometimes there can be delays in sending out AOR's and obtaining your GCMS Notes can confirm whether the visa office has started processing the application or not.
For permanent residence (PR) applications, you can order GCMS Notes as soon as the R10 completeness checks stage. R10 refers to Regulation 10 of the Immigration and Refugee Protection Act, and is the phase of the processing of your application where IRCC checks that all the information and documentation is complete. This stage is usually done within 1 month of applying to IRCC. The right time to order GCMS notes for PR applications would be around on the 2nd to 3rd months after applying.
Ready to order?
The only way to know the most detailed information of a visa application is by requesting GCMS notes. Where you obtain your notes from matters. Sure, price is important, but there's no point ordering from a web-site that doesn't offer you peace of mind.
Simply put, misuse of your confidential information can lead to fraud. If not fraud, you could become a target for advertisements, spam emails and phone calls with offers to sell you often unrelated and unnecessary services. Services like health insurance, visa re-application assistance, help with interpreting your GCMS file, writing a statement of purpose letter and the list goes on.
When you use the services of GcmsNotes.com, you're trusting us with your information. We understand this is a big responsibility and work hard to protect your information.
Our promise:
We strive to collect the minimal amount of information required
No personal information is shared or sold to any third party
We promise to stick to our no-spam and no-up-sales policy
We operate exclusively with PCI compliant payment processors
We never store your credit card information
We use the SSL protocol to encrypt your personal information
GCMS file is password protected when it's delivered to you
After 30 days your file is deleted from our server for your security
With these measures in place you can trust that your data and information is safe and be at ease to order from GcmsNotes.com

Canada Visa Status
- The only way to know the most detailed information of an application is by requesting GCMS Notes. GCMS is the most comprehensive and up-to-date information that can be obtained to understand the status of a visa application or to learn the details about a visa refusal.  It offers far more detail than IRCC's online system and you can
order your GCMS Notes online
Disclaimer - Material contained within this website is intended for informational purposes only and is provided as a service to the Canada visa applicant community. These materials do not, and are not, intended to constitute legal advice.