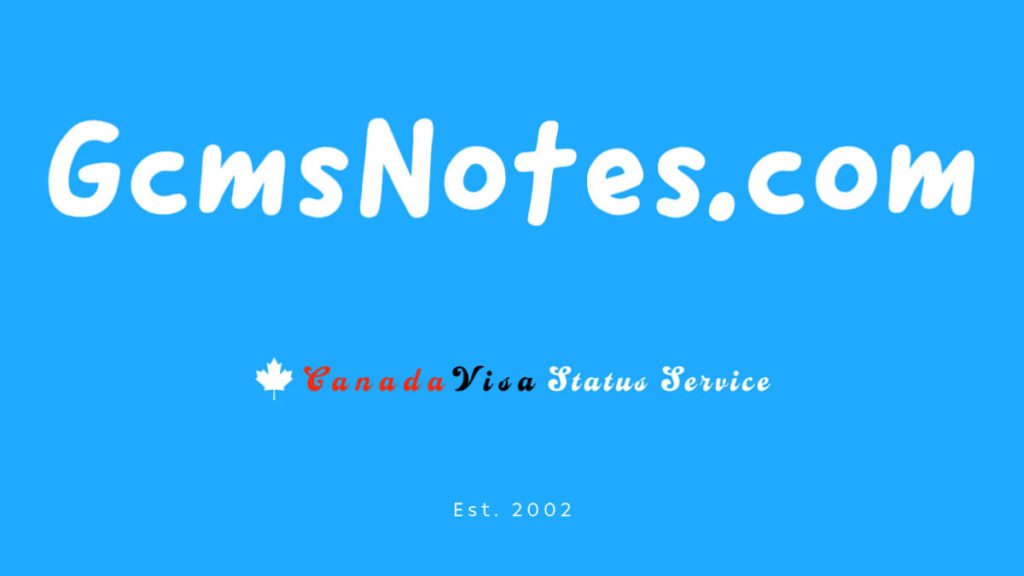 ---
Established in 2002, we are an independently owned and operated professional firm providing GCMS notes service to those who have applied for a Canadian visa. We are a registered entity in Canada and operate GcmsNotes.com and CaipsNotes.com
Our service allows applicants to obtain information contained in their visa file. This visa file is often referred to as GCMS or CAIPS notes. It is the most comprehensive and up-to-date information that can be obtained to understand the status of a visa application or to learn the details about a visa refusal.
---
Our journey
Our journey to creating this service started when we had applied for an immigrant visa. As any applicant can attest to, the journey to Canada can often be long and difficult. During this process we learnt of CAIPS notes and took the help of relatives in Canada to obtain this information.
We found the notes to be very useful and it helped us tremendously to make certain life & career decisions and plan thoughtfully about moving to Canada. Our experience through the immigration process and the desire to help others succeed is what led us to create CaipsNotes.com in 2002 and GcmsNotes.com in 2011.
It gives us a great deal of personal satisfaction when we can leverage our unique experience and perspective to help others in their journey to Canada.
---
Our independence
We are independently owned and operated since 2002. We are not affiliated with any immigration firm, consultant or website. We pride our independence because it allows us to provide you with an unbiased, transparent and trustworthy service. We don't up-sell or cross-sell you any other product or service; our specialisation is in services like GCMS, CBSA and Entire file ONLY.
We will never contact you with offers for any other service and will never sell, share or rent your personal information to others. Please read our privacy policy and see how we protect your personal information.
---
Future of GCMS notes
Our position with respect to the future of GCMS notes is that these notes should be provided automatically to visa applicants who have their visa denied. The generic letter from IRCC informing applicants of the visa refusal is not helpful. The GCMS notes should be provided automatically and free of charge by IRCC to applicants who are in the unfortunate situation of having their visa denied.
Similarly, for applicants who want to know the detailed status of their application there needs to be proactive disclosure that provides greater detail than is available today. Again, this should be provided automatically and free of charge by IRCC.
Whenever there is an opportunity to take a position in such matters we will always advocate for the above changes.
---
Questions
Please feel free to contact us if you have any questions.
Below are links to others areas of our website that you may find useful;
---